Learn More About the SkinBetter Products We Offer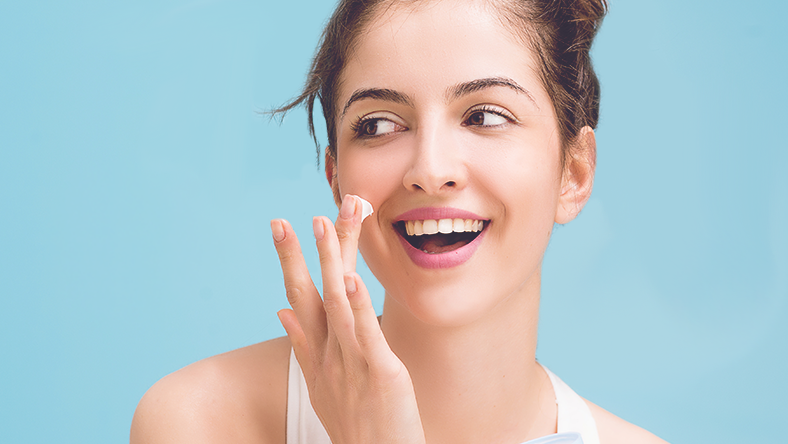 SkinBetter Science is a skincare brand that was founded with the mission of creating products that improve skin health and appearance. The company uses advanced science and technology to develop innovative formulations designed to target specific skin concerns.
SkinBetter Science offers a range of different products, including serums, creams, and sunscreens. Each product is formulated with high-quality ingredients that work together to nourish and protect your skin.
SkinBetter Science is a scientific approach to skincare that delivers real results through innovative formulations and advanced technologies. Whether you're looking for an anti-aging serum or a daily sunscreen, there's sure to be a SkinBetter Science product that meets your needs.
The Different Types of SkinBetter Science Products
SkinBetter Science is a brand that offers innovative skincare products that deliver superior results. Their products are developed through advanced research and cutting-edge technology to provide effective solutions for various skin concerns.
SkinBetter Alto Defense Serum
SkinBetter alto defense serum is a revolutionary product that promises to protect your skin from environmental stressors. This serum is packed with powerful antioxidants and anti-inflammatory agents that help neutralize free radicals while also reducing the appearance of fine lines and wrinkles.
One of the key ingredients in SkinBetter Alto defense serum is Vitamin C, which has been shown to have numerous benefits for the skin. It helps brighten dull complexions, fades hyperpigmentation, and promotes collagen production for firmer-looking skin.
Another ingredient in this serum is Ergothioneine, which acts as a natural antioxidant that protects against oxidative stress caused by UV rays and pollution. Additionally, it helps prevent inflammation in the skin that can lead to premature aging.
SkinBetter Alto defense serum is an excellent choice for those looking for a high-quality skincare product that provides exceptional protection against environmental damage. Whether you're dealing with sun damage or simply want to improve your overall complexion, this potent formula can help you achieve your goals.
SkinBetter Overnight Cream
SkinBetter overnight cream is a luxurious and nourishing treatment that works while you sleep. This cream is packed with beneficial ingredients that work together to improve the overall health and appearance of your skin.
One of the key ingredients in SkinBetter overnight cream is retinoid, which helps to stimulate collagen production and reduce the appearance of fine lines and wrinkles. This powerful ingredient also helps to speed up cell turnover, revealing brighter, smoother skin.
In addition to retinoids, this cream also contains hyaluronic acid, which is known for its hydrating properties. Hyaluronic acid can hold up to 1000 times its weight in water, making it an incredibly effective moisturizer.
SkinBetter night cream is a must-have for anyone looking to improve their skincare routine. With its potent blend of ingredients and luxurious texture, this cream will leave your skin looking radiant and refreshed every morning.
SkinBetter Night Treatments
SkinBetter Science offers a range of night treatments that target various skin concerns. These products are designed to work overnight, allowing your skin to rejuvenate and repair itself while you sleep.
One of the most popular night treatments from SkinBetter Science is the AlphaRet Overnight Cream. This SkinBetter night cream combines retinoids with alpha hydroxy acids (AHAs) to help improve skin texture, reduce fine lines and wrinkles, and increase cell turnover.
Another great option is the InterFuse Treatment Cream FACE & NECK. This cream contains a blend of peptides, antioxidants, and hyaluronic acid to help improve elasticity, firmness, and hydration in the skin.
For those looking for an intensive moisturizing treatment at night, there's the Trio Rebalancing Moisture Treatment. It features a unique combination of ceramides and fatty acids to restore essential lipids in the skin barrier for long-lasting hydration.
SkinBetter Sunscreen
SkinBetter Science has a range of products that cater to all skin types and concerns. One such product is the SkinBetter sunscreen, which is designed to protect your skin from harmful UV rays. This sunscreen formula provides broad-spectrum protection and contains antioxidants that help prevent damage caused by environmental stressors.
The SkinBetter Science sunscreen is lightweight and oil-free, making it perfect for everyday use. It's also non-greasy and absorbs quickly into the skin without leaving any white residue behind. Whether you're running errands or spending time outside, this sunscreen is the perfect addition to your skincare routine.
What sets the SkinBetter Science sunscreen apart from other sunscreens on the market is its unique formulation. It contains a blend of UVA/UVB filters as well as antioxidants which work together to provide an extra layer of protection against free radicals.
SkinBetter SPF
It's worth noting that no skincare routine is complete without sunscreen protection, which is where the SkinBetter SPF comes in handy. The Sunbetter SPF 75 Advanced Mineral Protection offers broad spectrum UVA/UVB protection without leaving any residue behind, thanks in part to the titanium dioxide plus zinc oxide formula ensuring complete coverage! Their broad-spectrum sunscreen protects against UVA/UVB rays while also providing hydration and nourishment for your skin.
If you're looking for high-quality skincare products that are backed by science and proven results, look no further than SkinBetter Science. Try them out today to experience beautiful glowing skin like never before!