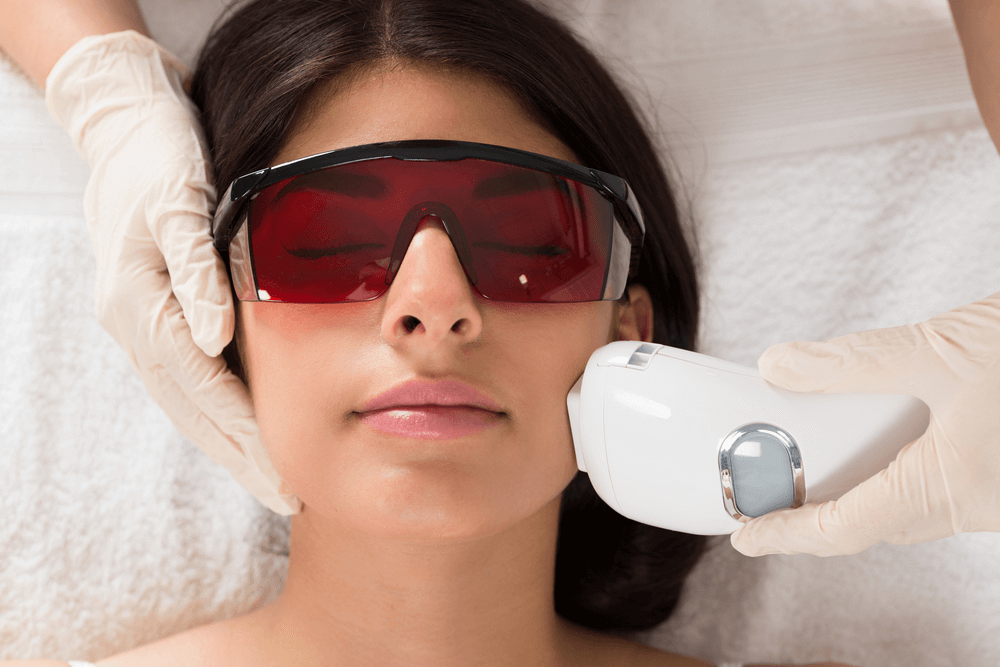 The laser skin tightening treatment is a popular cosmetic treatment to help reduce the appearance of sagging skin and wrinkles. The laser treatment uses lasers to tighten the skin by stimulating the body's natural collagen production. It works by heating the collagen under the skin's surface, which then causes the skin to contract. As a result, the skin is tightened, and wrinkles are decreased. A laser skin tightening treatment can be used on the face, neck, chest, or hands.
Types of Treatments
Laser Hair Removal
Laser hair removal is a non-invasive cosmetic procedure that removes unwanted hair by targeting active follicles below the skin's surface. With laser hair removal, hair can be removed from larger areas. The laser only affects actively growing hair follicles. Therefore, the treatment time required is significantly less than that of electrolysis. With electrolysis, each hair follicle must be removed individually.
Morpheus 8
SARD is a minimally-invasive, non-surgical procedure that ablates and remodels the unwanted fat that stubbornly sits just under the skin. SARD treatments cause the skin to contract and tighten, and the results are visible after the first treatment. The Morpheus8 SARD device uses a tiny insulated needle tip that is inserted just under the skin. The insulated needle tip allows heat to surround the fat and melt it. At the same time, it stimulates collagen remodeling and produces new collagen and elastin. This remodels the subdermal layer of the skin. The Morpheus8 is used to improve skin laxity and contour the face, neck, arms, stomach, thighs, and buttocks.
The Morpheus8 uses controlled radiofrequency energy to heat the skin to a precise temperature. This energy produces heat that targets the adipose layer of the skin. This energy also stimulates collagen remodeling. It produces collagen, elastin, and new blood vessels, which improve skin texture and tone.
To learn more about our medspa services or schedule your appointment, call Iconic Skin Clinic at (714) 225-5137.