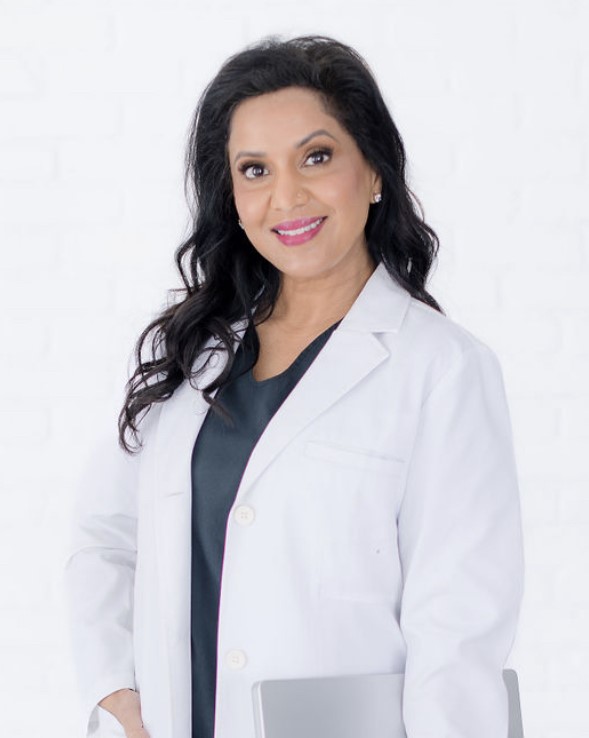 Dr. Gandhi
Women's Health Practitioner
Dr. Gandhi received her Medical Degree from the Rosalind Franklin School of Medicine in Chicago, Illinois. She completed her Family Medicine residency at Northridge Family Medicine Residency Program affiliated with UCLA.
During the course of her career, Dr. Gandhi has witnessed patients experience the sometimes debilitating symptoms of perimenopause and menopause. This inspired her to complete additional courses and training in order to care for her patients in a more effective manner.
Dr. Gandhi is passionate about empowering her female patients with education and knowledge so that they can make well-informed choices when it comes to their hormone health. With her warm bedside manner and holistic yet evidence-based approach, she offers a comprehensive health evaluation and an individualized treatment plan for each patient. She maintains close follow-up with patients, making adjustments as needed. Her goal is to help women thrive during this phase of their lives.