Our Medical Professionals
Iconic Skin Clinic is not just a medspa - we are a skincare clinic led by real medical professionals with years of experience in the field. Our medical spa treatments are evidence-based and delivered to produce as little downtime as possible.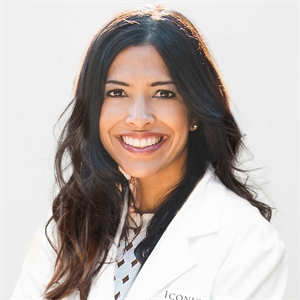 Dr. Arpita Devani D.O.
Medical Director
Dr. Arpita Devani received her Bachelor's Degree in Physiology and Neuroscience from the University of California, San Diego. She got her medical degree from the Western University of Health Sciences and completed her residency program at LAC/USC in 2007.
Dr. Devani has worked for a non-profit organization overseeing multiple clinics and was hired as a visiting professor with USC. Even now, she is an attending physician at White Memorial Hospital.
Dr. Devani, a true master at non-surgical facial rejuvenation modalities, utilizes the latest cutting-edge anti-aging injectables like Botox, Fillers, Dysport, etc., to help our patients have uplifted and youthful skin. She has curated only the best and most effective injectables in the market that can have natural-looking results while enhancing your overall appearance, minimizing the signs of aging - fine lines and wrinkles, and improving the overall texture of your face, all non-invasively.
Dr. Devani is passionate about nutrition and believes in holistic beauty.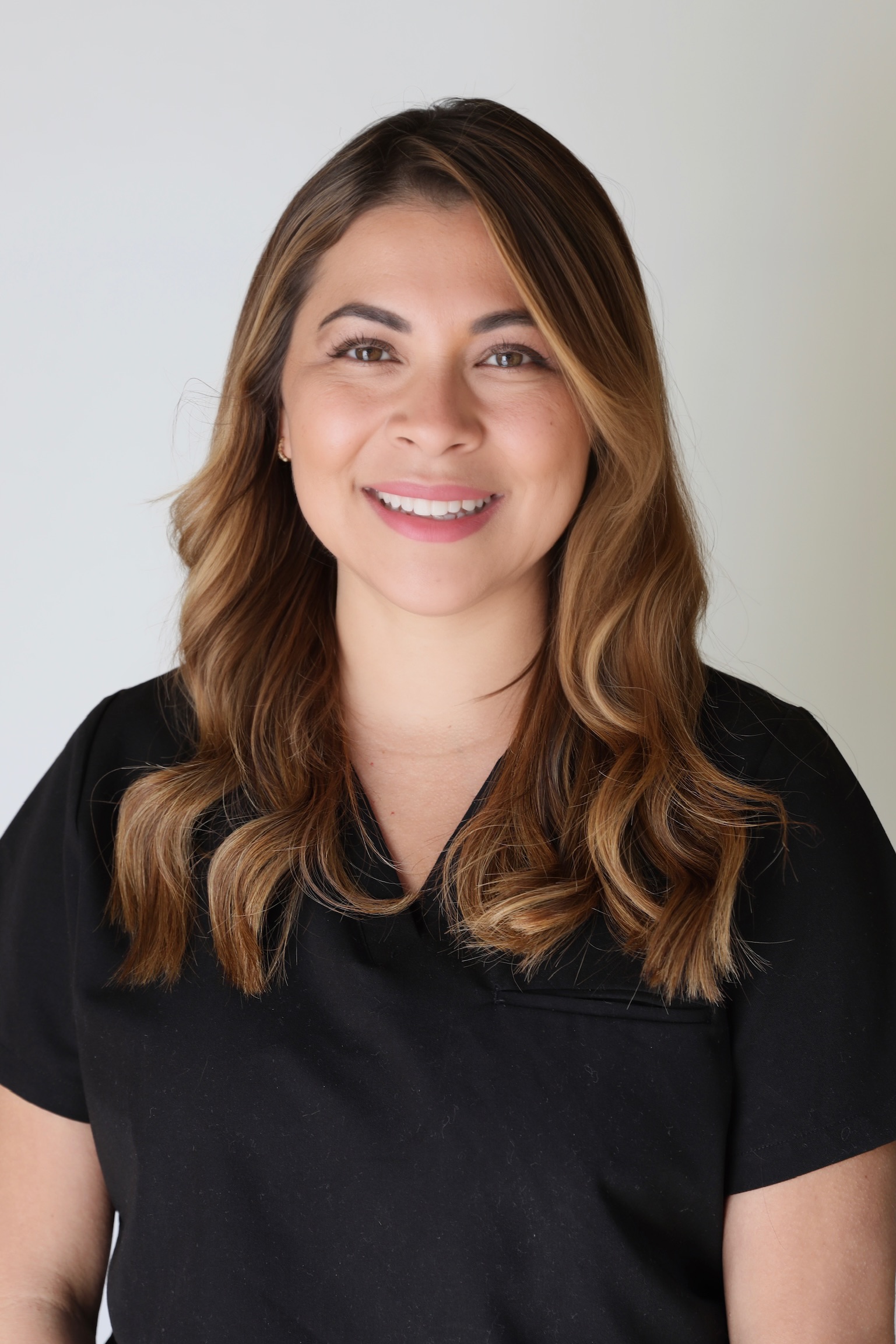 Jennifer Gonzales NP
N.P. Nurse Practitioner
Meet Jennifer, the co-founder and first injector at Iconic Skin Clinic. Jennifer's journey began in the world of emergency and trauma medicine, where she found her first love. In 2017, she embraced her new passion for aesthetics and never looked back. From a humble one-suite office, she has propelled Iconic Skin Clinic to greatness, now thriving with not one but two offices!
Her enthusiasm for aesthetics knows no bounds. She also takes delight in sharing her knowledge and skills with aspiring injectors, always eager to learn and teach. Jennifer's dedication to her craft shines through in every procedure, as she prides herself on delivering natural and seamless results to her cherished clients.
Outside the clinic, Jen is a devoted mom and loving wife. You'll often find her cheering on her kids from the soccer field sidelines or embarking on exciting adventures with her family. But her giving nature extends beyond her immediate circle; she's been an active member of the National Charity League, spreading positivity and kindness for six wonderful years.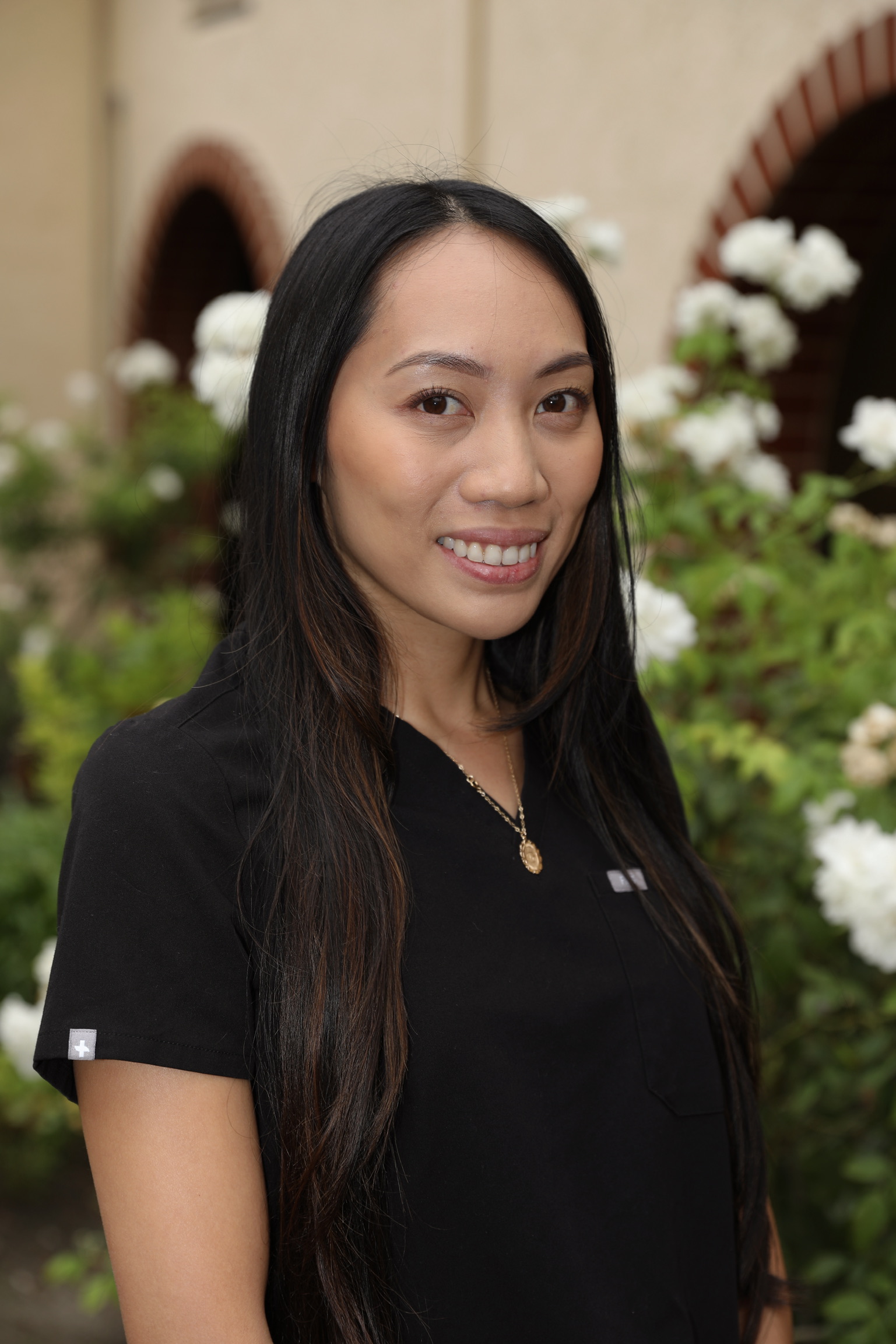 Anica Conora R.N.
Registered Nurse
Anica is a registered nurse who received her Bachelor of Science degree from West Coast University in 2019. She has worked as a recovery nurse at an outpatient surgery center and is currently a mother-baby nurse. Her passion for beauty grew at an early age. She attended and obtained her cosmetology license through Paul Mitchell The School in Alhambra, CA. There, she learned the foundations of offering the best client experience
Anica has eight years of freelance experience doing hair and makeup services at weddings and other events. She was also a makeup artist at cosmetic companies such as MAC Cosmetics and Bare Minerals. This experience translates well into the aesthetic practice, where Anica strives to make every client feel beautiful inside and out. She continues to grow her skill set by attending training or seminars for the most up-to-date techniques in both skincare and injectables.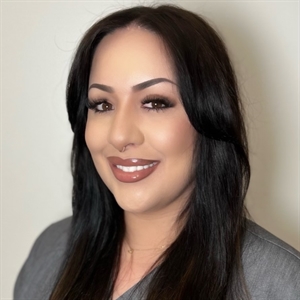 Ciara Bourne R.N
Registered Nurse
Ciara is a Registered Nurse with a Bachelor of Science degree from West Coast University in 2019. Ciara has always had a passion for the art of aesthetics. Growing up, she loved painting. Her love for drawing and sculpting escalated over time, bringing her to create beautiful art pieces. As an injector, she always makes her patients feel beautiful.
Ciara is also currently part of the Abdominal Organ Transplant Team at one of the top hospitals in Los Angeles. She loves being able to aid in a team effort, of bringing life to someone who may be reaching the end of theirs.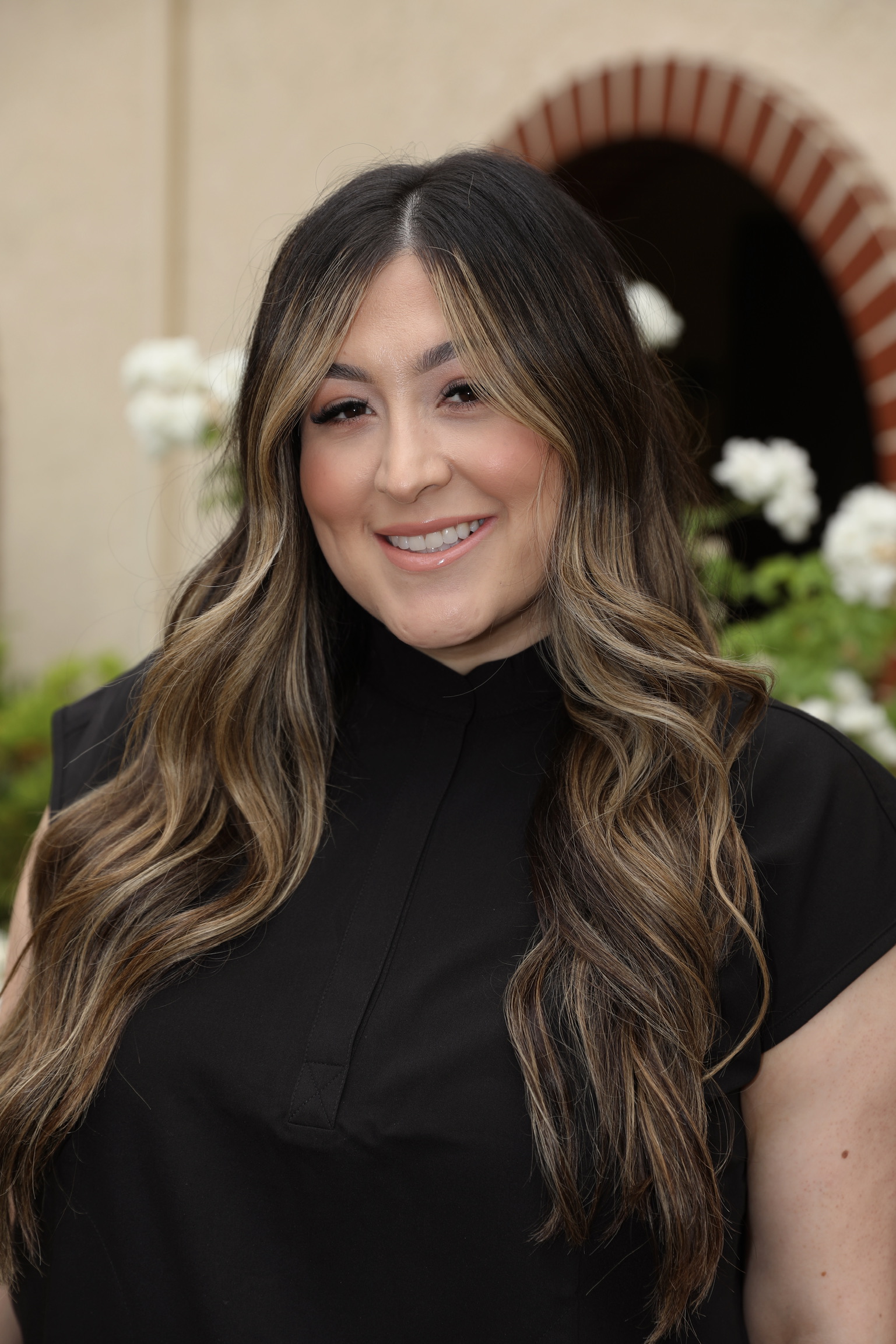 Celeste Aguilar R.N
Registered Nurse
Celeste received her Bachelor of Science in Nursing at Azusa Pacific University, where she was inducted into Sigma Theta Tau International Honor Society of Nursing in 2016. She is currently pursuing her Master of Science in Nursing – Family Nurse Practitioner at her alma mater.
Her multi-faceted experience involves time spent in Intensive Care, Dermatology, Neurology, Allergy, and Urgent Care. Working as a bedside critical care nurse provided her with extensive knowledge and experience in advanced medical procedures, a love for continued education, and a focus on patient safety.
Celeste's passion for beauty, makeup, art, and skin care led her to become an aesthetic nurse. She enjoys spending time getting to know her patients and developing a trusting relationship with them. Moreover, she strives to restore her patients' confidence by enhancing their natural beauty in an effort to help them look and feel their best.
In her free time, she loves hiking, cycling, traveling, and spending time with her fur baby Mila.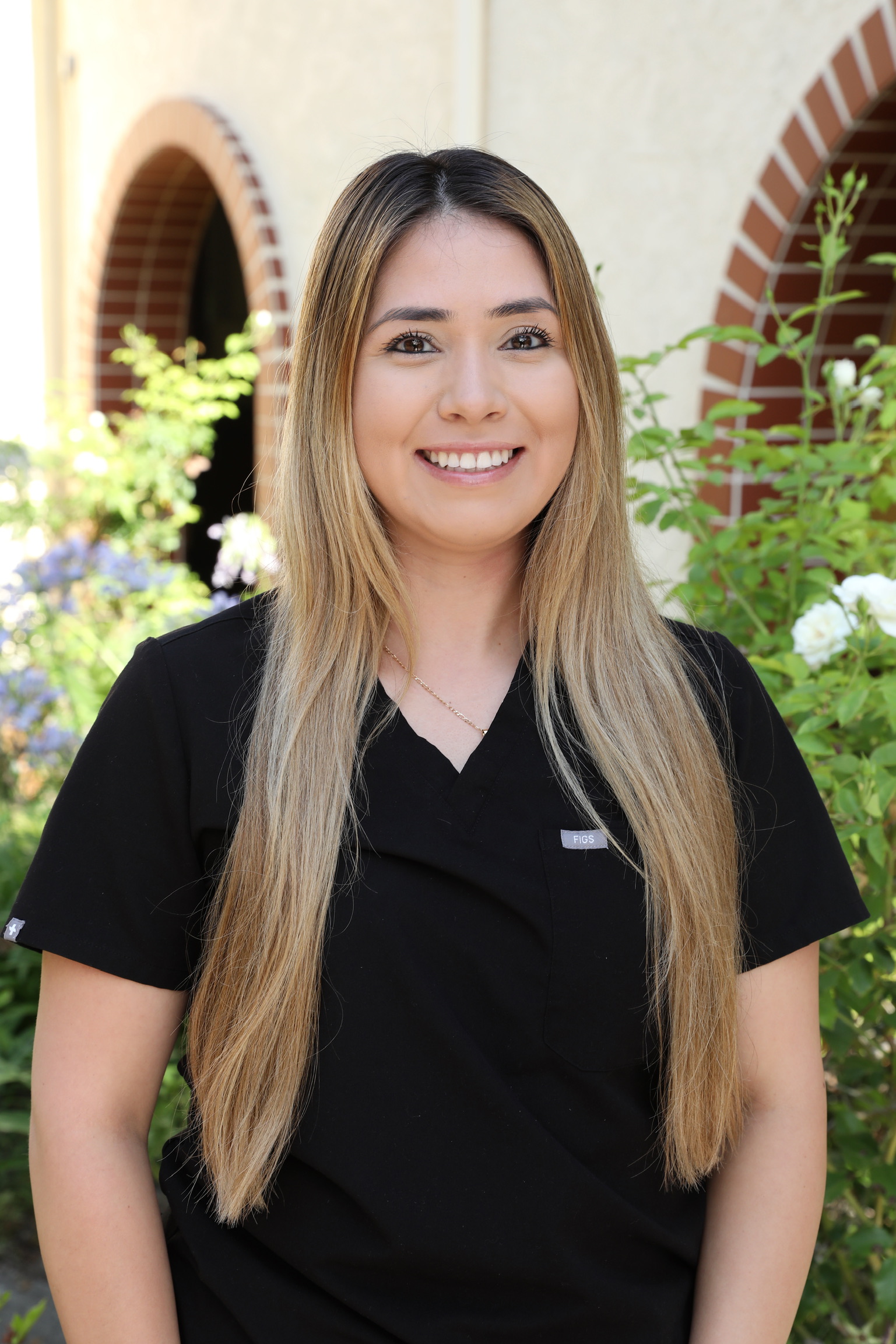 Angie Brito R.N
Registered Nurse
Angie Brito is a registered nurse who received her Bachelor of Science degree from West Coast University. Angie comes from a proud Mexican family from Jalisco, Mexico who taught her how to work hard and never give up on her dreams. Angie believes in the safety of all her patients therefore if there is something she is uncertain of she will bring in extra hands for help. Angie aims to give the best care to all of her patients and wants her patients to be comfortable in her care. Aside from being a part of our Iconic team, she is an Emergency Room nurse who also has experience in critical care. When Angie is not working, she enjoys spending her time at ballast point where she can enjoy an ocean view while grubbing on some food. She also enjoys going on hikes and spending time with her loved ones.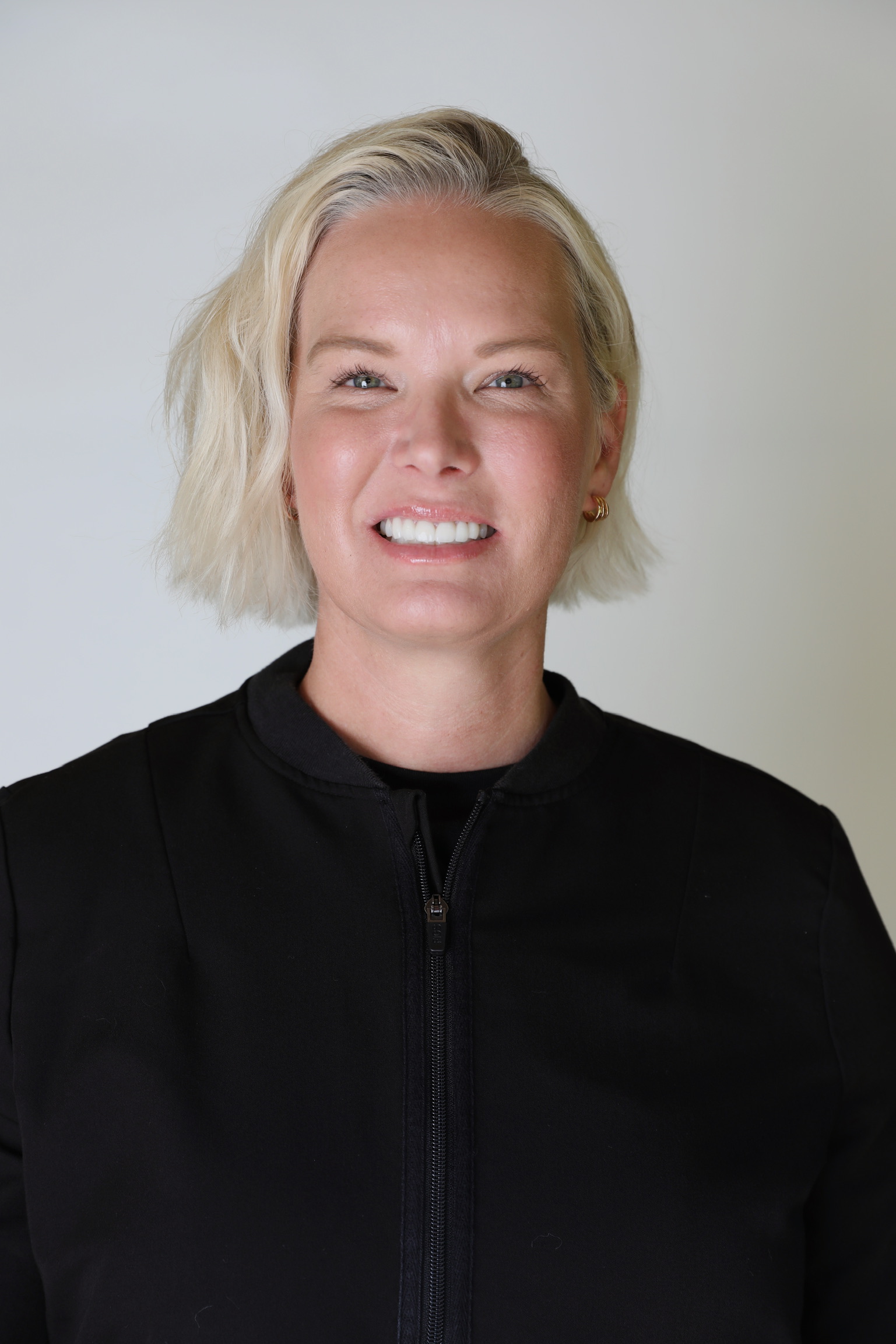 Kirsten McKay R.N.
Registered Nurse
Kristin is a registered nurse who received her nursing degree from Cypress College in 2008 and her Bachelor's in Nursing in 2012 from Western Governors University. Kristin grew up in La Mirada and still spends lots of time here visiting her parents and her sister who still live in the area. Kristin has nursing experience in Pediatrics, Obstetrics and has spent the last 7 years of her nursing career as a wound care nurse at Hoag Hospital in Newport Beach.
Having that experience from an advanced wound healing center has carried over into her aesthetic career. Kristin enjoys spending time with her patients and coming up with a multifaceted approach to their aesthetic plan starting with topical skin care products that advance into the superficial and deeper layers with neurotoxins and fillers.
On her days off Kristin enjoys spending time with her husband of 25 yrs camping, bike riding, and walking their dogs.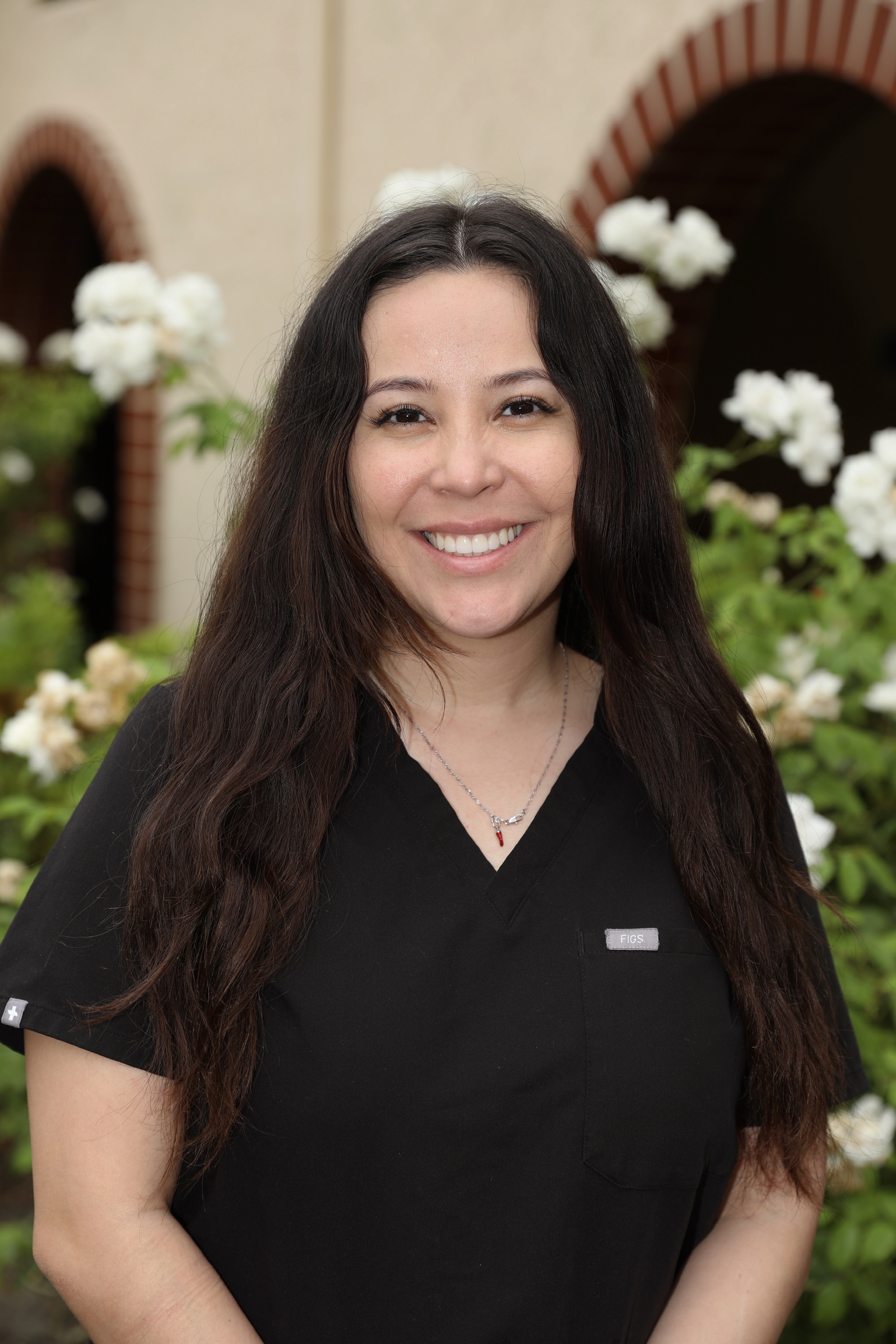 Daniela Medina RN
Registered Nurse
Daniela received her Associate Degree in Nursing from Rio Hondo College in 2016. She then went on to receive her Bachelor of Science in Nursing Degree from Grand Canyon University in 2018. She is a seasoned nurse with diverse experience across various healthcare settings including Correctional nursing, Emergency Department, Pediatric, Neonatal Intensive Care, Pre/Post-operative Care, Urgent Care, and Case Management.
Daniela as a young child wanted to go to beauty school, but instead pursued her mother's dream and became a Registered Nurse. Daniela is now pursing her dreams and passion as an aesthetic nurse.
On her days off Daniela enjoys spending time with her husband, family, and her Pomeranian poodle Lilo. She enjoys going to the movies, hiking, going to escape rooms, playing mahjong and card games.